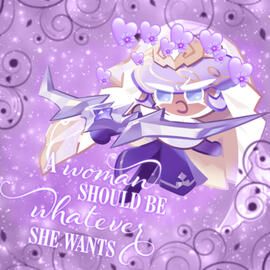 Honey/Sora/Bea
Hello! I'm Honey! I'm a user of Comic Studio and the leader of 50 Followers Pretty Cure!
13 years old, female, she/they, birthday is October 8(♎), autistic with executive functioning issues, a Pastry Cookie simp as the user says
My PFP is a matching one that I made for me and my Tumblr bestie! Please do not ask me for it, as it is reserved for her.
Ask for other info you may need!